EVA¶
EH-v uh (/ˈɛ.va/) - like in pEt, Very, Up
EVA is a 3D printing carriage platform revolving around accessibility - the goal is to give the power of choice to the users by enabling as many options for carriage hardware as possible. The "platform" part means a few things, for one EVA is a specification - a 3D printer can be EVA compatible (not the other way around - EVA is not to be compatible with a printer) thus automatically acquiring all the hardware compatibility EVA brings and will bring in it's future versions. New versions appear with compatibility for new hardware. Aside from being a spec, EVA also comes with a set of parts ready to use on compatible printers.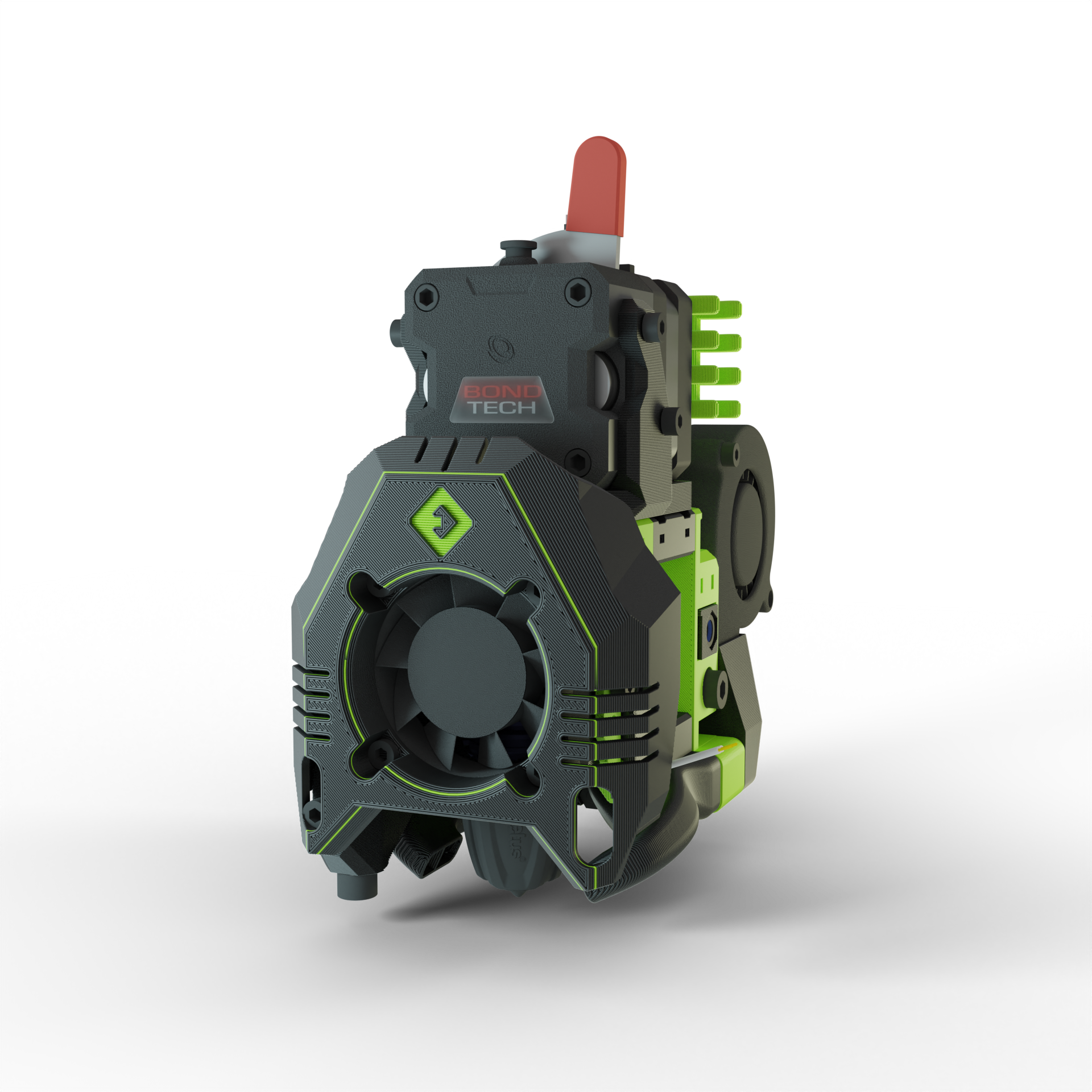 EVA is developed by me - Paweł Kucmus and the fantastic EVA and Rat Rig community.
Getting started¶
Navigate to the Getting Started page to learn where to start. If you know your way around this place already and just looking for a download link you will find it below. Either way please read further down to learn about the people behind EVA.
Updates¶
Best way to see what is new is to attend the live streams on YouTube.
Support and attributions¶
Rat Rig¶
My and EVA's relationship with Rat Rig should not be a surprise as I'm also responsible for V-Core 3, V-Minion and V-Core Pro 1.2 and up. Rat Rig was and still is providing me with an amazing support in terms of hardware, guidance and emotional support
All of their printers are EVA compatible.
Other companies¶
The nature of EVA is specific in a way that I always did shy away from any free parts producers were willing to send me. If I got something for free it was immediately sent to one of the beta testers. This is to prevent accusations towards the platform for being biased.
There is no way of purchasing a spot here.
That said if this will change and I'll start receiving parts it will not be a secret and I'll probably list those on one of the release lives on YouTube.
People¶
Mikkel Schmidt and Marc Marschall constantly pushed for more improvements, took some of the work of my shoulders - big thank you. Simon Davie is helping out for as long as I can remember, printer compatibility would not ba as good if not for Simon's checks.
There's also a big group of people that helped out with beta testing, they had to go through a lot of work and plastic to test all the different iterations that I was producing when fixing more and more bugs - amazing bunch of people.
Contact¶
If you need a more direct contact I'm (McAbra#1650) on the Rat Rig Unofficial Discord Server along with many awesome people that will surely help 😄